H. J. STAUBLE LIMITED has been in the General Machine Shop, Fabrication and Plant Maintenance business forover 50 years.  During this period, we have supplied services to the Construction, Manufacturing and Oil Industries and have been active in most of the major Plant Construction Projects undertaken in Trinidad and Tobago over this period.

Our fabrication shop is equipped with a large guillotine, press brake, plate punches, plate roller, electronic profile cutter, pipe benders, welding equipment (T.I.G. MIG / SMAW and Plasma Cutting) and can fabricate in stainless steel, mild steel, aluminium etc.
We have been a major contractor for the local Oil Refinery Petrotrin since our inception in 1960, having been involved in numerous plant turnarounds, Tank Fabrication and Repair, Fabrication of new pipelines and plant structures, Bolt Torqueing and onsite machining services.
Our welders are certified to the following codes:
AWS D1.1
ASME Section 9
ABS
DNV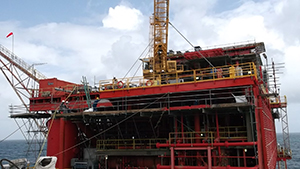 Fabrication of Drop Canopy for BP Immortelle Platform done for Neal and Massy Woods Group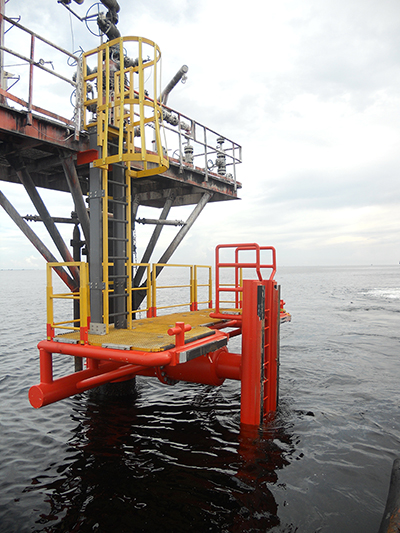 Fabrication of Offshore boat Landings for Trinmar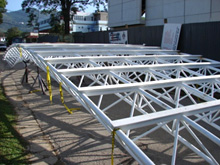 Fabrication of Glass Frame roof for Student Building at UWI St. Augustine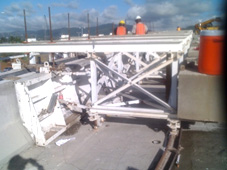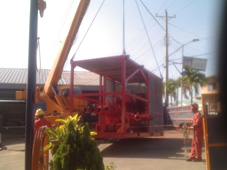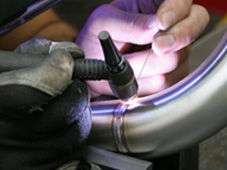 Fabrication of Concrete Mould for Vinci Construction used in the construction of the CRH/UBH Interchange, Second Picture shows the fabrication of a Skid for the housing of a Diesel Pump for Halliburton Trinidad Limited.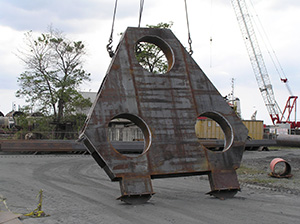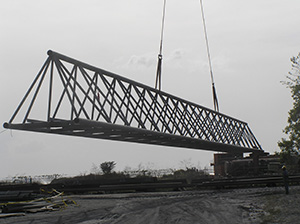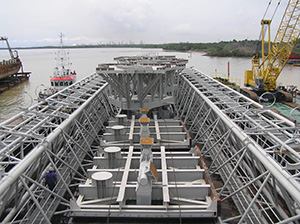 Bahamas Project– South Riding Point Offshore Oil tanker Loading Platforms