H.J. Stauble  Ltd has been servicing the Marine and Subsea sector for over thirty years. Through our partnership with best in class service providers we have supported the ever growing infrastructure in Trinidad's  offshore production and exploration activities.
From Sea Fastenings on service support vessels, FRP mud mats or Engineered landings,  Cathodic Protection for the in field structures, subsea bolt torquing we stand ready to support your marine & subsea activities.

Deep Down Inc. is an oilfield services company serving the worldwide offshore exploration and production industry. Our proven services and solutions include distribution system installation support and engineering services, umbilical terminations, loose-tube steel flying leads, installation buoyancy, ROVs and tooling, and marine vessel automation, control and ballast systems.
Deep Down supports subsea engineering, installation, commissioning, and maintenance projects through specialized, highly experienced service teams and engineered technological solutions. The company's primary focus is on complex deepwater and ultra-deepwater oil production distribution system support services and products used between the platform and the wellhead.

Deepwater develops technology and improves industry understanding to deliver the simplest and most effective cathodic protection solutions to clients around the world. 
While the industry advances to greater depths, we have consistently found new ways to protect, monitor and ultimately extend the life of the world's offshore infrastructure. 
Cathodic Protection

Corrosion Investigation

Subsea inspection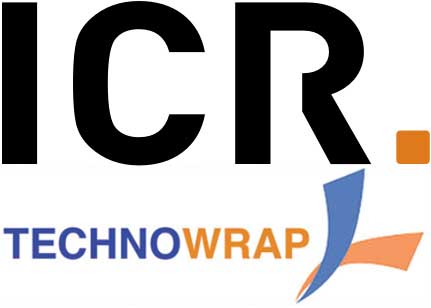 Technowrap™ composite repair technology is a range of engineered repair systems for pipework integrity and structural strengthening.
They consist of either carbon or glass fibres that are reinforced with an epoxy resin based on design and engineered solution requirements. 
Composite systems are suitable for a variety of repairs including internal and external corrosion, through wall defects, cracks (in some circumstances) and pits. 

DEFI is a pioneer in applying the benefits of Fibre Reinforced Plastics (FRP) to a variety of industrial and commercial applications. We have the ability to design, engineer, fabricate and install customised grating and structural fiberglass systems. 
MUD Mats 
Fiberglass mud mats have proven to be a viable alternative for steel or wood. These mud mats have been used on a number of the offshore installations as there numerous benefits:
    24 Times Stronger than  Steel Mudmat System

    High flexural strength (62,000 psi) and its high flexural stiffness (9,400,000 lbs-in2),

    Fibreglass Mudmat System can span 2-3 times further than steel plate mudmat systems.

    Eliminates steel beams required for framing; reducing labor and steel tonnage.

    Reduce fabrication and erection time by 4 – 6 weeks.

INTEGRA Technologies partnering with H. J. Stauble offers a full suite of offshore and subsea services, rentals, and products including:
Decommissioning & Subsea Cutting: Diamond Wire Saw, BTC Self Clamping Saw, The Claw™, Scorpion™ Shear

INTEGRA Engineered Products: VIPER™ ROV Simultaneous Bolting System, Pop-Washer™,

Velocity Washer™

, SeaStallion™

Services: Controlled Bolting, InSpec™ Field Machining, AquaPlug™

Pipe Isolation

, SealChek™ Leak Detection

Rentals: Bolting Equipment – Torque and Tension –

SEAStallion™

, Ancillary Equipment, BlackWidow™ Nut Splitters, Flange Pullers