H.J. Stauble has worked extensively within the major Petro-chemical & manufacturing industries providing a wide range of services with our trusted international partnerships. From Process Pipeline & Structural Fabrication to the installation of plant equipment such as pumps, conveyors, compressors and more.
We supply the expertise, materials & equipment for plant turnarounds including Bolt Torquing & tensioning; hydro & pressure testing services; installation of carbon fiber & glass composite wraps for industrial repair applications; installation of maintenance-free fiberglass structural systems such as Platforms, stairs, ladders, handrails & other structures that are conventionally built in steel.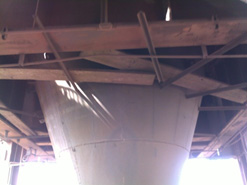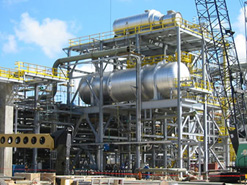 Repairs to DR3 Hopper at Accelor Mittal and Caribbean Nitrogen in Pt. Lisas.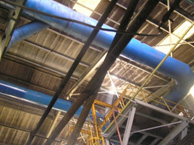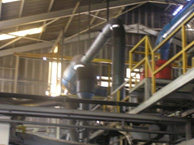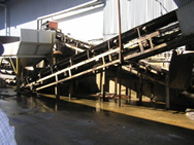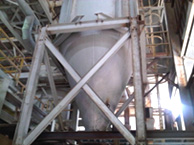 Ducting Fabrication and Installation works done at Carib Glass
Other Major Projects include the #4 CDU Plant Shutdown Upgrade at Petrotrin, the LPG Plant Upgrade also at Petrotrin, the DR Plant upgrade works at NU Iron and the PPGPL Phase 3 construction project under Black and Veatch International.